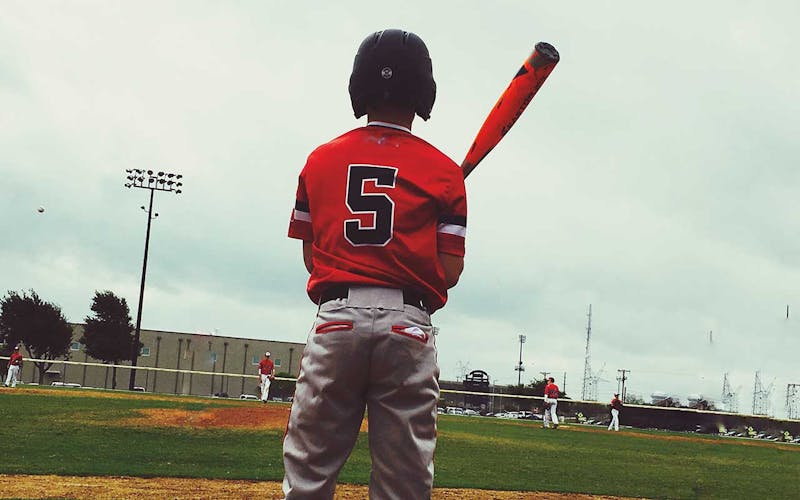 Baseball is generally among the safer sports for children, but shoulder and elbow overuse injuries are a major problem, especially in youth baseball pitchers.
checkLittle leaguers' elbow and shoulder are common in youth throwers
checkGreatest risk factor for injury is volume of pitches. Arm pain, high pitch velocity, traveling baseball and participation in showcases also risk factors
checkRecent surveys to youth baseball players show that a large percentage have some arm pain while throwing. Many don't follow the ASMI guidelines and play through pain without reporting it
check5% of youth pitchers sustain a serious shoulder or elbow injury within 10 years
checkParents and coaches are key to prevention and must act in the child's best interest
checkIf a player has arm pain, avoiding throwing, ice, NSAIDs, and stretching are all important factors in recovery. Seeing a sports medicine physician is critical in the absence of improvement
checkPlayers should have a consistent routine for conditioning and core strength exercises when not actively participating in throwing activities
navigate_nextIf adolescent pitcher shows signs of fatigue, must rest from throwing
navigate_nextAvoid any overhead throwing for more than 8 months out of the year
navigate_nextPitch under 100 innings in any calendar year
navigate_nextFollow limits for pitch counts and rest days, based on age
navigate_nextFocus on proper pitching mechanics early
navigate_nextCoaches should avoid using radar guns, which are associated with increased injuries
navigate_nextPitcher should not be the catcher for his team (more throws = higher injury risk)
navigate_nextIf pitcher complains of shoulder or elbow pain, must discontinue pitching and see a sports medicine physician
Traumatic Injuries and prevention
checkInjuries from collisions, fielding, batting, base-running, etc may be unavoidable at times.
checkProtective equipment, including face guards lower the risk of traumatic injuries, including dental trauma.
checkStretching, proper technique and avoidance of fatigue are best to minimize risk of injury in youth athletes.
Melugin HP, Leafblad ND, Camp CL, Conte S. Injury Prevention in Baseball: from Youth to the Pros. Curr Rev Musculoskelet Med. 2018;11(1):26-34. doi:10.1007/s12178-018-9456-5